Hey girls! Wow, we've been BUSY BUSY BUSY! We're working on a few new cupcakes and we can't wait to show you girls. Check back every once in a while, and go to the "Blog", or "How to" page to see what exactly has been cookin'!

With love and sprinkles,
Claire & Casey

We started thinking about making this website and making a serious deal out of this about 1 year ago. We thought the idea was cute and fun! Our inspiration, was from, it's ok if you laugh, a "Diners Drive-In's and Dives" show off of foodnetwork! There are these guys that are bestfriends, and they sell barbeque together. They even had a picture of them together when they were babies! THAT'S the ingredients!


We think we're a great website and business because, we have all the stuff a girl needs to be a master cupcake baker! We have the information to make a good cupcake, the fun inspiration to WANT to make a cupcake, and good advice to show people what they can do!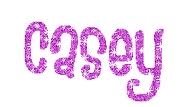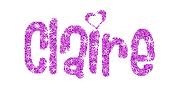 This website is a website where rookie cupcake makers come to learn how to make our cupcakes and even how to do basic jobs concerning baking and making. We post videos and post blogs about it!
That's the sprinkles on our cupcake!

With love and sprinkles,
Claire & Casey